Working With Oilheat Dealers
Selling Oilheated Homes
As a real estate professional, you need to be in the know when it comes to Oilheat. These colorful brochures will educate you on the benefits of Oilheat and how Oilheat dealers can help you, and offers selling points to assist you in sealing the deal. These guides are guaranteed to be a valuable read.

Click on the brochures to the right to download a digital version or ask your local Oilheat Dealer for a printed version.
Oilheat is a popular choice for heating fuel in New York. In fact, more than 1.8 million homes in New York State rely on it for home comfort. With that many homes featuring clean Oilheat, it won't be long before you're showing your next Oilheated home.
And the next time you're trying to fulfill someone's Great American Dream, don't forget that you have a secret weapon at your disposal: the local New York Oilheat dealer!
Who better than a dedicated Oilheat professional to give you, your seller and your buyer the most accurate information about the heating system?
A New York Oilheat dealer can:
Provide a system startup in the home you are showing
Answer questions from buyers, home inspectors, attorneys or banks
Provide emergency deliveries if the home runs low on Oilheat
Transfer service and tank agreements to new homeowners
Offer advice on efficiency upgrades and enhancements
Much more! 
Home Inspectors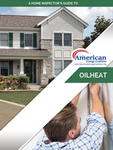 Home Inspector's Companion to Oilheat
All home inspectors should have this guide to know all about how an Oilheating system and its components work. From furnaces to tanks, you'll have all you need to know, including some surprising Oilheat facts.

Click on the brochure to the right to download a digital version.
There's a lot to look at when you're inspecting a home. Home comfort (heating/cooling) is one of the homeowner's largest expenses – and your clients look to you to provide knowledgeable answers about their equipment. The local Oilheat dealer can help you by providing the following:
System information – age of equipment, service and delivery history, and estimated annual fuel use and costs.
Storage tank information – location, size, material, age, and whether it's protected under a special tank coverage program.
Consultation on potential upgrades to heating equipment and tanks – estimated costs and savings.
Bioheat® fuel for homeowners looking for renewable resources.
Builders and HVAC Professionals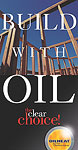 Build With Oil (Builder Brochure)
Quality homes deserve quality heat: Oilheat. This jumbo three-paneled postcard will show you why building with Oilheat is an intelligent choice. Every builder should be aware of the advantages of Oilheat, which is reliable, clean, and environmentally friendly. 

Click on the brochure to the right to download a digital version.
Looking for advice on the right equipment for a new residential or commercial property or installation?
Turn to the Oilheat experts – the local heating oil providers.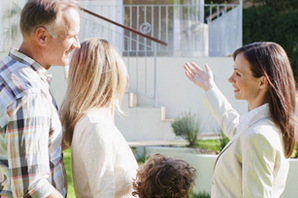 Most full-service Oilheat dealers also offer sales, installation and service of heating systems, including new and replacement oil burners, furnaces, boilers, indirect and direct-fired water heaters, radiant heat systems, and more. 
These local heating experts can help determine the size and output required for the property, and also assist with purchasing, permits, installation and delivery.
When considering the heating equipment to use, consider these points:
New heating systems can save up to 40 percent in fuel usage. 
Low interest financing is available in many states for high efficiency upgrades.
Annual heating system tune-ups can reduce heating oil usage by up to 10 percent.
Programmable thermostats automate the home's temperature settings, and may reduce usage by as much as 10 percent.