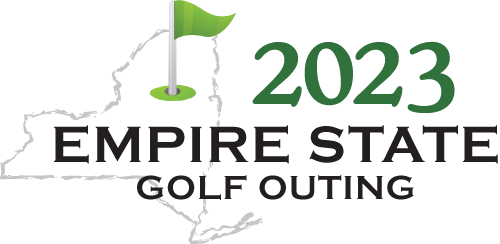 THANK YOU
For Attending the 6th Annual Empire State Golf Outing
Sorry We Didn't Get More Golf In!
The Empire State Energy Association and the Upstate New York Energy Association were happy to bring their members the 6th Annual 2023 EMPIRE STATE GOLF OUTING on Monday, July 24.
Unfortunately, thunderstorms kept us from the greens. After a few wet and humid rounds, we took shelter and shared a few drinks and laughs in the Clubhouse and on the patio. Golfers even had a chance to compete for hole prizes on the club's golf simulators.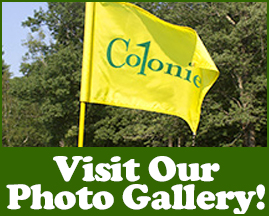 The good news for our golfers!
The Colonie Golf & Country Club has offered a literal "Rain Check" for all who attended. Contact Mike Jewell at mjewell@coloniegcc.com to learn how golfers who signed up for this year's outing, can claim their FREE round of golf.
A special THANK YOU to all of our golf tournament sponsors, donors, participants and volunteers for your continued support.
We could not have had such a successful event (rain or shine) without the support of our members and sponsors. Please remember the companies that funded our Golf Outing or provided raffle prizes the next time you are looking for a vendor or service provider.
And thank you to the staff of Colonie Golf & Country Club for a job well done.
Stay tuned for the 2024 7th Annual Empire State Golf Outing save the date.
We look forward to seeing all of your smiling faces again at the Empire State Energy Conference at the Thayer Hotel, West Point, NY Sept. 7 - Sept. 9, 2023!
---
Congratulations to Our Simulated Golf Contest Winners!
Closest to the Pin - Garrett Decker
Longest Drive - Ryan Ford
Longest Putt - Hank (the Tank) Schoonmaker
Congratulations to Our Door Prize Raffle Winner!
Pit Boss BBQ - Hank (the Tank) Schoonmaker
---
Congratulations to the ESEA Scholarship Award Winners
James R. Buhrmaster Memorial Scholarship Award ($1,500)
Left to right: Daniel Wolfe, Mirabito Energy; Emma Wolfe; ESEA President Brandon Smith, Scott Smith & Son
Emma Wolfe of Gansevoort, NY is the recipient of the James R. Buhrmaster Memorial Scholarship Award.
Emma graduated from Saratoga Springs High School with a 3.9 grade point average and has excelled academically in a demanding curriculum. She was a member of the National Honor Society, International Studies & Women's Empowerment and Key Club. In addition, she was a mentor for Project Lift and a volunteer event advocate for a local senior center. Emma plans to attend the University of New Hampshire to major in Business.
Emma's guidance counselor states, "Emma is a smart, hardworking, responsible and driven young woman. Beyond the classroom, she is equally hardworking and applies herself to whatever the task at hand may be. Between many school-based clubs, her part-time job, and her community service, Emma has learned how to manage her time well. She will be a tremendous asset to any college or university"
Emma's father, Daniel Wolfe, is an account manager for Mirabito Energy Products.
---
Mirabito Scholarship Award ($1,500)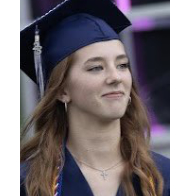 Jenna Domanski of Cobleskill, NY is this year's recipient of the Mirabito Scholarship Award.
Jenna graduated from Cobleskill-Richmondville High School and plans to attend SUNY Albany to major in Criminal Justice.
Jenna is a scholar athlete who has challenged herself with several college level courses her senior year. She is a member of the National Honor Society, Varsity Club, and captain of her soccer team. In addition, she volunteers in Agents for Positive Change and runs the morning announcement at her school.
Jenna's guidance counselor states, "Jenna is not a young person you can easily forget. She has a vivacious personality, bright smile, and boundless energy. Jenna has always been highly motivated and gives her best effort in everything she does. She approaches any obstacle with a problem-solving approach, and is not afraid to talk to others around her for insight or help. She has never let anything stand in her way of pursuing her goals."
Jenna's mother, Danielle Myers, is a cashier for Mirabito Energy Products.