Is Oilheat Eco-Friendly?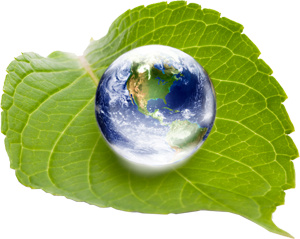 Many home and business owners want to do their part to preserve the environment and prevent climate change, and home heating is an important consideration. Here is a look at how Oilheat affects our planet.
Slowing Climate Change & Reducing Air Pollution
Oilheat produces very low emissions, particularly when burned with a high-efficiency heating system. New Yorkers can take comfort in knowing that all of our state's conventional heating oil has been replaced with ultra-low sulfur heating oil, which reduces sulfur content by as much as 99 percent. The reduction in sulfur content results in significant reductions in sulfur dioxide emissions and overall particulate matter emissions, making New York's heating oil cleaner than ever.
Renewability
Some heating oil suppliers go a step further by offering a blend of ultra-low sulfur heating oil and renewable biodiesel known as Bioheat® fuel. The ASTM has approved Bioheat® fuel for use in all Oilheat appliances. Bioheat® fuel is currently sold at different blend levels: B2 contains 2 percent biodiesel, B5 contains 5 percent biodiesel, B10 contains 10 percent biodiesel, and so on.
In fact, New York City requires the use of Bioheat® fuel in place of conventional heating oil, and as of October 2017, all Bioheat® fuel sold in NYC must be B5 or higher. Governor Cuomo signed legislation on September 13, 2017 implementing a similar requirement for Nassau, Suffolk and Westchester counties. Also, New York State provides a tax credit for any resident using blends of B6 or higher Bioheat® fuel. Click here for more information.